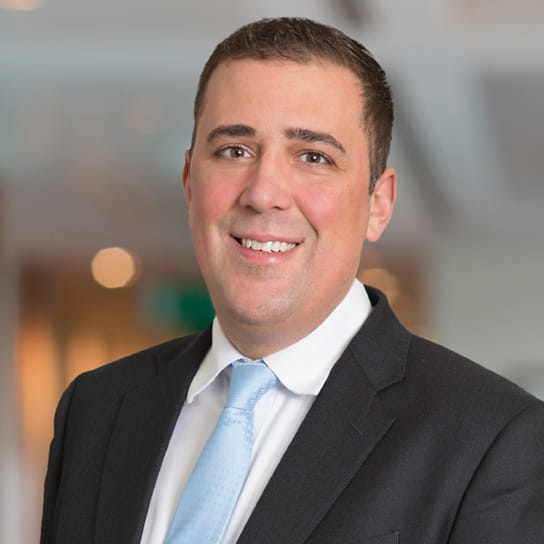 Bryan Stephens is a U.S.-qualified securities lawyer and focuses his practice on European and emerging-market issuers and dealers/managers in SEC-registered and Rule 144A/Regulation S transactions, including initial public offerings, spin-offs, rights issues, debt offerings, and block trades.
Bryan also provides ongoing support to foreign private issuer clients in relation to corporate governance, SEC filings, and U.S. Federal securities law matters, including the U.S. Securities Act of 1933, the U.S. Securities Exchange Act of 1934, the U.S. Investment Company Act of 1940, the Dodd–Frank Wall Street Reform and Consumer Protection Act, and the Sarbanes-Oxley Act of 2002.
Before joining Hogan Lovells, Bryan worked at a Magic Circle firm in New York and London.
Education and admissions
Education
J.D., Fordham University School of Law, 2009
B.A., Stanford University, 2003
Bar admissions and qualifications
New York
Representative experience
Liberum Capital and RBC Europe on the placing of approximately £60m of new equity in Brewin Dolphin Holdings PLC
Numis Securities on the placing of £26.6m of new equity in PureCircle Limited
Just Group plc on its £75m cash box placing
Grainger on its £345m rights issue to fund the £396m acquisition of GRIP REIT

Numis Securities, Berenberg and Macquarie on the placing of £192.5m of new equity in Burford Capital Limited


Radisson Hospitality on its offering of €250m 6.875% Senior Secured Notes

The creditors of Mriya Farming on its restructuring and sale to the Saudi Agricultural and Livestock Investment Company

Trilantic Capital Management on its acquisition of the James Grant Group
PGI Group on a 1 for 4 open offer to existing shareholders of up to 3,082 new ordinary shares at £2,500 per new ordinary share
Steinhoff International on its re-domiciliation and listing on the Frankfurt Stock Exchange by way of a South African scheme of arrangement
Goldfields on its private placement of new shares raising approximately ZAR 2.5bn
Aldermore Group PLC on its initial public offering and admission to the London Main Market
Julius Bär on its CHF 492m rights offering and CHF 250m Perpetual Tier 1 Subordinated Bonds offering
ArcelorMittal on its corporate reorganisation, demerger, legal spin-off and listing of its stainless and speciality steels business
Aperam S.A. on its offering of US$250m 7 (3)/8% Senior Notes and US$250m 7 3/4% Senior Notes
Rio Tinto on its offering of US$1.25 billion 1.625% Notes, US$1 billion 2.875% Notes and US$750 million 4.125% Notes under its US shelf registration programme
Vodafone on updates to, and takedowns under, its US shelf registration programme
In-house experience at Citi, Deutsche Bank, Morgan Stanley and Vodafone