Maureen A. Hanlon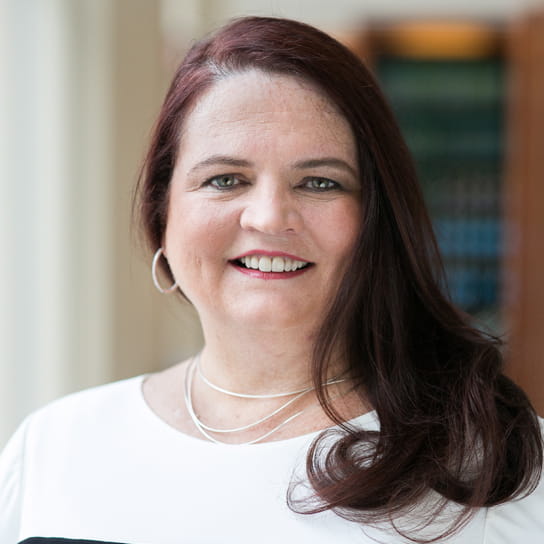 Maureen Hanlon bridges the gap between the law and business. As a lover of sports and all forms of media, keeping up with over two decades of changes in technology and the industry has not been a challenge for her.
Maureen has dedicated herself to staying abreast of the changing business and technological landscape to understand and apply her legal thinking to clients' business goals and pain points. In her 25 years practicing law, Maureen has bought, sold, financed, reorganized, and brought together numerous domestic and cross-border entities primarily in the sports, media, and entertainment industry. Guess all of that time in front of the TV and online has paid off!
In addition to providing clients top-notch legal advice on acquisition, joint venture, or commercial transactions, Maureen also fully appreciates the broader aspects of how these corporate transactions impact a company's operations. She doesn't leave when the deal closes.
Maureen believes that lawyers should have a greater impact on the world around them and must invest in our future. She is actively involved in the firm's global and New York pro bono and citizenship committees and spends time recruiting, training, and mentoring associates and summer associates. This is just part of Maureen's DNA.
Representative Experience
Representing Onexim Sports and Entertainment in its acquisition of a majority interest in Nassau Events Center.
Representing Onexim Sports and Entertainment in connection with its joint venture interests in the Brooklyn Nets and Barclays Center.
Large-scale reorganization and split-off of public company resulting in split of News Corporation from 21st Century Fox.
Counsel to 21st Century Fox in launch, acquisition, disposition, and creation of joint ventures for cable channels, content distribution, and internet.
Counsel to 21st Century Fox in respect of international film distribution rights.
Acquisition, financing, and sale of fine art, rare books and other high-value collectibles.
2016
Power Players of Outside Counsel, "Executive" Status
Street & Smith's Sports Business Journal