Lavery Modise
Chair, Hogan Lovells South Africa
Johannesburg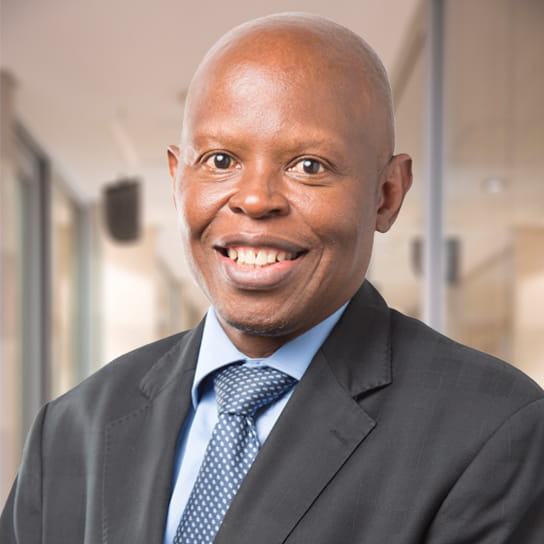 Languages
English, Afrikaans, Zulu, Setswana, Southern Sotho, Sepedi, Xhosa
Practice Group
Litigation
In addition to his duties as Chairman of Hogan Lovells in South Africa, Lavery Modise focuses on all aspects of employment and labour law and represents clients in all courts up to the Supreme Court of Appeal and the Constitutional Court.
He has been called upon to act as a judge of the Labour Court from time to time. In addition, he acts as arbitrator and mediator in labour related matters for corporate and government institutions.
Lavery has advised a number of prominent companies and boards as well as state-owned entities such as South African Revenue Service, South African Broadcasting Corporation, Multichoice, Nozala Investments, National Energy Regulator of South Africa, Department of Science and Technology, CIDA City Campus, University of Johannesburg, Eastern Cape Gambling Board, Gauteng Tourism Authority and the National Prosecution Authority on executive employee exits and aspects of employment law.
In addition, he has chaired various disciplinary inquiries relating to misconduct committed by senior management executives at entities such as the Mpumalanga Provincial Legislature, Department of Labour, Department of Home Affairs, Wits University, Mbombela Municipality and the Limpopo Provincial Transport Department.
Lavery has been recognised form 2014-2017 in The Best Lawyers of South Africa for Labour and Employment, and has been recommended in Legal 500 as a "seasoned professional with extensive court experience". He had a monthly employment law column in the Sowetan for eight years and has been featured in Financial Mail's Little Black Book since 2005.
Representative Experience
Frequently providing strategic advice on employee discipline at an executive level.
Representing the head of security of the SA Football Association during the FIFA World Cup in South Africa in his breach of contract dispute.
Successfully representing a senior legal advisor employed by MTN who alleged that the termination of her services for operational requirements was substantively and procedurally unfair.
Representing SARS in two matters before the Labour Appeal Court relating to its Commissioner's ability to validly overturn the sanction of an internal disciplinary chairperson.
Currently on a projects team to advise SARS on a major restructuring of the organisation as a whole.
2014-2016
Recommended
Legal 500
2015-2017
Recognised
The Best Lawyers of South Africa for Labour and Employment
2016
Lifetime Achievement Award
South African Professional Services Awards
Latest thinking and events
Hogan Lovells Publications
Hogan Lovells Publications
Hogan Lovells Publications
Sowetan