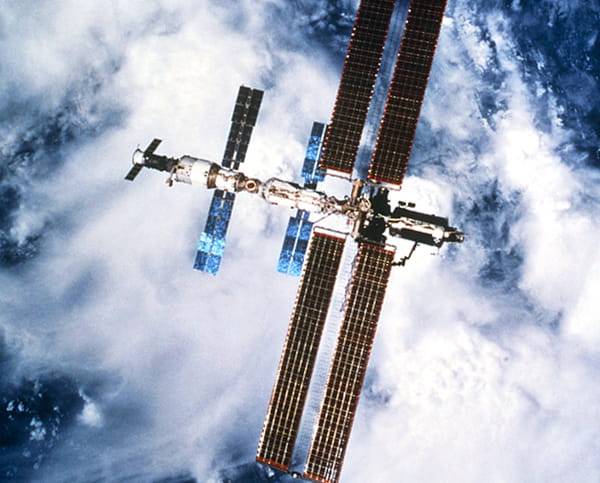 Aerospace, Defense, and Government Services
Aerospace, defense, and government services companies around the world face ever-changing challenges. Shrinking defense budgets. Highly specialized transaction and financing needs. Increasingly complex government regulations and procurement systems. Rapid global expansion. Contentious private and government disputes and investigations. Our clients demand experienced, comprehensive, and cost-effective support from lawyers who know their business. And that's what Hogan Lovells provides.
Our global team includes lawyers with corporate, regulatory, investigatory, and litigation experience. Together we will tackle the difficult challenges, capitalizing on opportunities, and avoiding pitfalls. We will guide you through government regulatory and procurement hazards and protect your interests in disputes and government investigations. Our industry focus enables us to fully understand your business and the challenges you face. We anticipate emerging issues before they become a problem and we give advice that achieves results.
Our clients include some of the largest and most established aerospace, defense, and government services companies. We have worked with dozens of middle market businesses, emerging companies, new ventures, and investment banks and private equity firms active in the industry.
Our clients are also some of the most innovative in the world. Our clients build manned and unmanned aircraft, supply parts and materials to the aerospace industry, and develop and deliver the technologies required for defense and national security. Our clients make and provide launch vehicle and satellite services and provide the services and innovations required for homeland security and critical governmental operations.
Key contacts
Lawyers by practice group
The aerospace, defense, and government services (ADG) industry is changing significantly.
Read our legal, business, and strategic perspectives on UAS.
We work with those involved in "traditional" space, NewSpace, and government procurements, around the world.
Representative Experience
Representing a leading aerospace company in its US$5bn merger of equals transaction, one of the more complex ADG M&A transactions in recent years.
Performing internal investigation in 35+ countries on 5 continents. Managing subsequent interactions and negotiations with governmental investigating authorities.
Representing a leading launch vehicle provider in bid protest litigation involving a multibillion dollar contract for national security space satellites.
Assisting ADG companies to classify commodities, technology, and software under the EAR and ITAR. Seeking formal classification rulings from U.S. Departments of Commerce and State.
Advising a major defense contractor working in Iraq on contractor risk, including issues pertaining to the Defense Base Act and Status of Forces Agreement.
Assisting a satellite operator on the procurement of a military satellite for use by NATO forces.
Advising defense contractors and critical infrastructure owners on utilizing cyber threat information sharing programs.
Defending bid protest litigation involving a US$1.5bn, 10-year contract for management and operation of the U.S. Strategic Petroleum Reserve.
Advising a leading aerospace and defense company in the acquisition of a government services provider via a reverse triangular merger.
Advising a major defense contractor on CAS audits and other DCAA reviews involving the company's cost-accounting capabilities and internal controls.

2016
Band 1 for Public Procurement
Chambers UK
2015
Government Contracts Group of the Year
Law360
2015
Band 1 for Privacy and Data Protection
Chambers Global and Chambers USA
2015
Top-tier Ranking for Corporate Mergers and Acquisitions
Chambers Global and Chambers USA
Aerospace and Defense MVP Thomas L. McGovern III
Law360
Government Contracts MVP Michael F. Mason
Law360
Latest thinking and events
Hogan Lovells Publications
ADG Insights
Hogan Lovells Publications
ADG Alert